About Us
Providing you with concise doses of knowledge.
We don't overload you with information, just the key facts you need to know.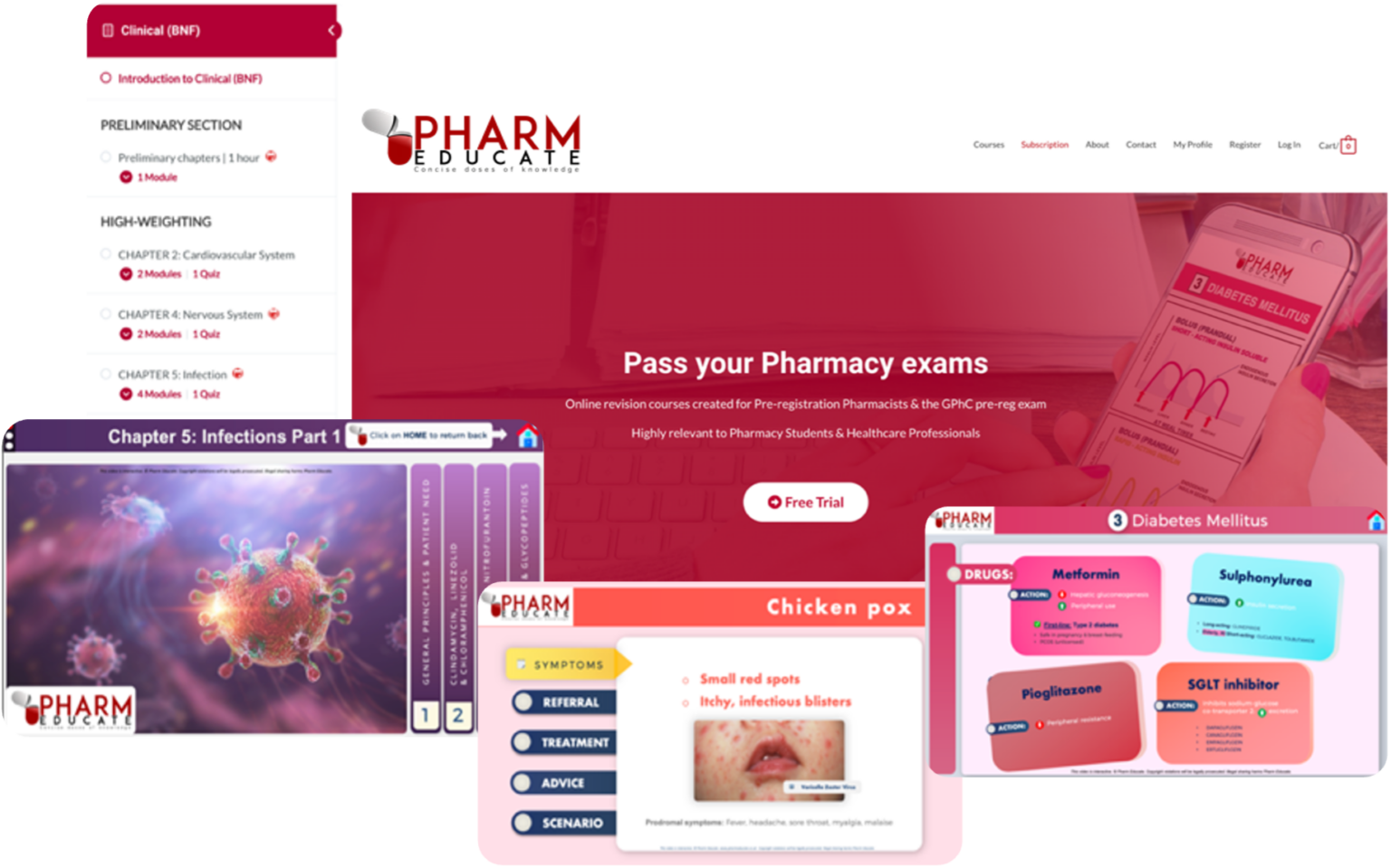 Our Story
Life as a Trainee Pharmacist can be a struggle. It's hard balancing work, study and 'me' time.

As Pharmacy students , Trainees and Pharmacists we struggled to find quality content that was engaging and reliable.

Pharm Educate was founded to make your life less stressful and exponentially productive.

We are the first online platform to deliver pharmacy content in this way, and now have years of experience under our belt.
What Our Students Have to Say
Your resources and amazing method of teaching has enabled me to pass my exam on the first attempt.
This is an engaging learning format and takes me back to days at university.
Y
ou can study at your own pace.
It's comprehensive, affordable and more than worth it.
The most useful resource out there for me especially for exam preparation. You can revise from the comfort of your home. Information is concise, not excessive, and to-the-point. I really highly recommend to anyone struggling with pre-reg exam revision.
A big thank you, your website has been my main revision tool leading up to the exam and I got 85% on my clinical paper (and passed) and I feel it is thanks to you that I got such a high mark.
Join Thousands of Happy Students Today!
We collate the latest information into one easy-to-use platform.
Maximise your limited study time